职位描述
Job Responsibility:
1.Responsible for data center room infrastructure operations and maintenance for daily checking, monitoring, equipment inspection and fault handling, etc.;
2.Responsible for the monitoring, management and maintenance of the data center power supply system, HVAC system, DCIM system and other infrastructure systems to ensure the safe, reliable and efficient operation of the data center;
3.Responsible for completing the routine maintenance of infrastructure in accordance with the maintenance plan;
4.Responsible for organizing, coordinating and implementing the data center infrastructure operation and maintenance management system, troubleshooting and emergency plans and etc.;
5.Familiar with the electrical HVAC architecture and basic principles of infrastructure in the data center, and can accurately guarantee and on-site communication.

Job Requirement:
1.Have the ability to design data center infrastructure and IT infrastructure solutions, and be familiar with traditional computer rooms, modularized data centers, data center operations, and energy saving optimization.
2. Familiar with the data center operation and maintenance management procedures and specifications; familiar with the functional units of the data center, and master the working principles of the computer room power supply and distribution system, air conditioning and ventilation system, and environmental monitoring system.
3. Have good to excellent competences in actual working experience (specific case is preferred)
4. Have deep insight of data center solution, and with good insight of neighboring areas (e.g. information security ).
5.Education:Master; Language:English/German; Major:Information Techology/Finance Management or Equivalent.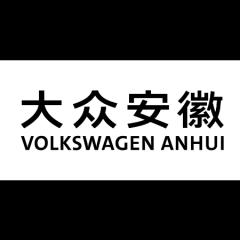 大众汽车(安徽)有限公司
汽车/摩托车
500-999人
中外合营(合资·合作)